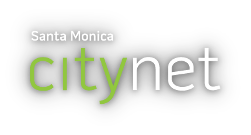 Santa Monica City Net 100 Gigabit Community Broadband
Promoting economic development and livability with globally competitive broadband.
Digital Inclusion Pilot

One Goal: Gigabit for All
Santa Monica City Council approved funding for our Digital Inclusion Pilot on October 27, 2015. On November 30, 2015, we connected our 1st of 10 affordable housing buildings with 10 Gigabit Broadband!
Broadband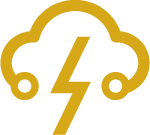 Compare Broadband Speeds
For Post Production: Download a 40GB Blu-Ray Movie
Estimated Transfer Time
Wavelengths

Compare Wavelengths Speeds
For Disaster Recovery: Transfer 2TB Production File to DR Site
Estimated Transfer Time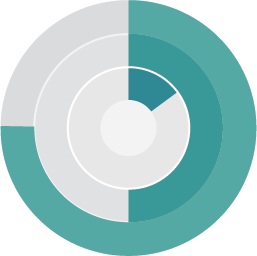 Dark Fiber

Compare Network Topology Options
For Network Architecture: Provision Private Dark Fiber Network
Point-To-Point
Ring Network
Mesh Network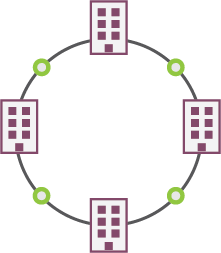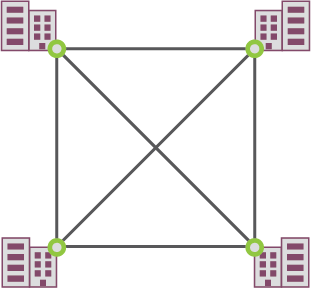 24x7 Network Operations Center

Static IP Addresses

Symmetrical Speeds

On-Site Support

Customer Portal
The Team
Gary Carter

Community Broadband Manager

Kevin Grossi

Broadband Services Intern

John Meschyan

Broadband Services Engineer

Omar De Arcos

Broadband Services Intern

Jamila Haji

Community Services Program Specialist

Kenneth Bales

Community Broadband Analyst

Norbert de Lendorff-Koszowicz

Network Construction Assistant
2000-2002
City constructs an Institutional Network (INET) for the City, Santa Monica School District, and Santa Monica College utilizing aerial fiber owned by local cable company.
2003
With telecom cost savings from INET, City initiates Phase I construction of its own underground Fiber Optic Network.
July 2004
City adopts a Public Right of Way Ordinance regulating time, plan, and manner of assets in Public Right of Way.
April 25 2006
City starts leasing Dark Fiber to community stakeholders.
June 22 2010
City starts offering Lit Fiber to community stakeholders.
InfoWeek Innovation Award
September 7 2011
February 14 2013
Santa Monica City Net presented to FHWA Office of Policy and Federal Working Group on Broadband Infrastructure Deployment on Santa Monica's unique broadband model.